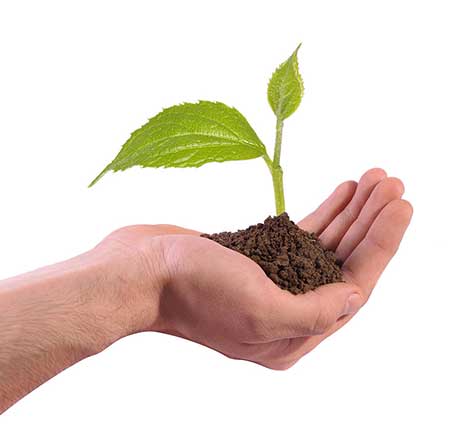 What is our Soil Conditioner?
Most garden soils contain billions of bacteria which contribute to the health, ecology and function of the soil. Healthy soils contain more bacteria
that help plants uptake and utilise nutrients necessary for plant growth.
Some soils, however, contain more of the unwanted bacteria that prevent plants from taking up and using available nutrients needed to grow. These soils include heavy clay soils or those which have poor amounts of organic matter.
Our Soil Conditioner will help to address the imbalances of bacteria and enable your soil to release more nitrogen.
What is in it?
Ron Fields Nutrition Soil Conditioner contains naturally occurring soil bacteria, Crenarchaecota. These bacteria help to boost nitrogen in the soil in a format that is easily absorbed by plant roots.Nitrogen enables plants to gain maximum growth without stress.
Our product is natural and organic.
How do I use it?
Simply dilute 2ml of the solution with 1 litre of water and then water your plants. Continue to water your plants with the solution during the growing season.
DO NOT make the solution stronger than 2% or the plants will grow too quickly and will be unable to support themselves at such a growth rate.
One litre of Soil Conditioner with make 50 Litres of miracle water.
Bottle size – 1 Litre
What can I expect?
You can expect to see at least a 20% increase in plant growth. Results can be seen after around 14 days.